The LTCP's premises are offered to host an amount of bodies, gathering a critical mass of people of science, technology and culture, facilitating, this way, an interdisciplinary cooperation.  At the same time, the support provided by NTUA, enables the most effective assimilation of knowledge and its immediate transfer to modern solutions.
Today on site there are more than 20 hosted institutions, which can be distinguished in 3 main categories:
NTUA's laboratories
Startup businesses
Educational institutions
The general map of the currently existing building installations in LTCP is given in the picture below. It is possible to browse and obtain information either about the building stock of the Park and the established uses of each building, or about the currently installed bodies.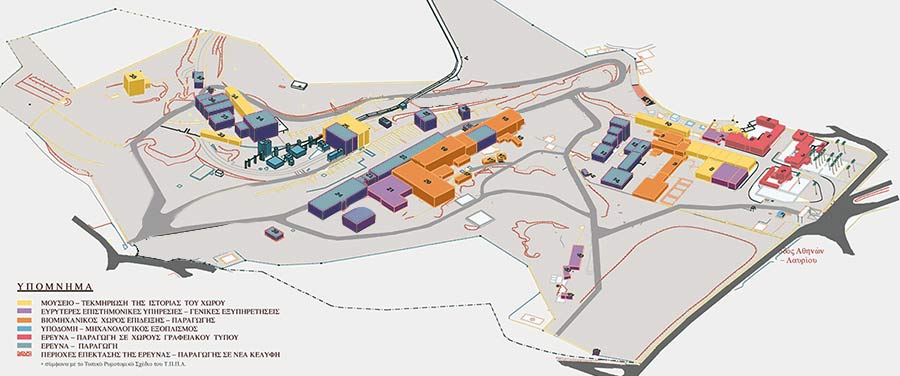 More specifically, the institutions currently located in the LTCP's area, are the following. You can browse their websites by clicking on the link on each image.